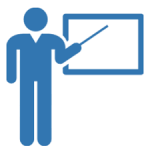 Pre-licensing education(PE) is the education you need to complete prior to applying for your MLO license. If you are a new MLO you'll need complete 20 hours of PE in addition to the PE requirements for any state you choose to license. Not all states have PE requirements so you may only need to complete the 20 hours of SAFE PE and pass the National MLO SAFE Exam.
If you need to complete your initial 20 hours of SAFE PE, click here to view our current 20 Hour SAFE courses and study material.
If you've already completed your 20 Hour SAFE course and need to take state specific PE, click here view the courses we offer for that state. My Mortgage Trainer offers both Online Instructor Led (self-paced) courses as well as Webinar format for pre-licensing. Be sure to check the dates for the event before purchasing. Clicking on the title of a course, after you select a state, will provide more information about that course, dates, and instructions.