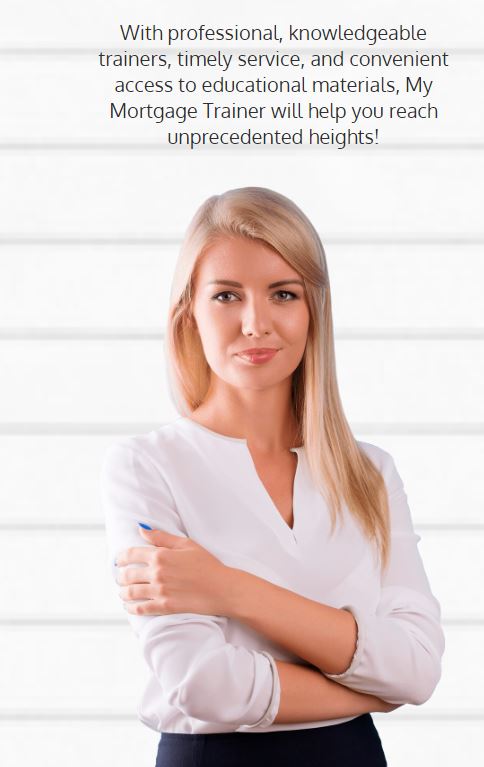 My Mortgage Trainer is a full service training and consulting company dedicated to educating, training and consulting of brokers, lenders, and mortgage loan originators throughout the mortgage industry. Our mission is to earn the respect of our clients by exceeding their expectations and providing innovative and lifelong professional training.
My Mortgage Trainer is a single-source, nationwide provider of pre-licensing education, continuing education and career development training. With experience in Consumer Finance, Mortgage Lending, and Mortgage Brokering in both Conventional and Non-Prime markets, we have the experience to help you succeed.
Unlike some discount education providers, rather than being an educator who competes with you for mortgage business, My Mortgage Trainer is a company devoted to serving you and helping you grow your business in every way possible. Our trainers are well-versed in the latest techniques, strategies, and products in the marketplace and are ready to assist you.
My Mortgage Trainer utilizes the full power of the web to offer dynamic  courses with interactivity and heightened security features far superior to other mortgage education providers. We also offer robust live and webinar courses that are entertaining and full of energy.!
My Mortgage Trainer is NMLS Approved Provider #1400080
Here's what some of our participants had to say about their experience with My Mortgage Trainer:

Best mortgage training class I have EVER attended. Fun, engaging and educational! - R. Lewis, St. Louis, MO
Excellent course. I recommend highly across the board. -M. Eskew, Winston-Salem, NC
I've been in the industry for 4 years. This seminar was exactly what I needed to help move my company up to the next level. -E. Carrol, Pinole, CA
Great job as usual. Keep caring! -D Hungerford, Largo, MD

Great presentation. It helped me see where we stood as a company and gave good suggestions for the next steps to take! -M. Thomas, Greenbelt, MD
Company
About Us
Contact Us
Corporate History
Mission Statement
Refund Policy
Terms and Conditions
Social Media
Facebook
Reviews
Twitter
LinkedIn
Show Us Some Love
Become a Partner
Be a Raving Fan
Mortgage Blog
Courses
Safe 20 Courses
Safe 8 Courses
State CE Courses
State PE Courses
Exam Prep
Red Flags
Redlining
Career Development
GLB
RESPA
TILA
UDAAp
MAAPS
AML -SARS
Other
Generate More Business
Cheddar Stacks
VERIFIEDmlo
MyChannel+
Understand Mortgage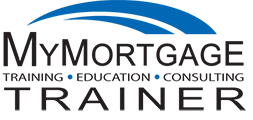 Copyright 2022 My Mortgage Trainer, Inc. All Rights Reserved