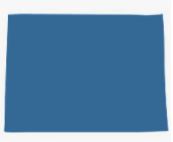 Colorado Continuing Education Requirements
Colorado does not have a state specific CE course outside of the requirement to complete at least 8 hours of NMLS approved education annually beginning the year they are licensed (unless PE was completed in the same year). Annual CE education must include 3 hours of Federal law, 2 hours of ethics (which shall include fraud, consumer protection, and fair lending issues), and 2 hours of non-traditional mortgage lending. 
If you haven't completed your annual 8 hours of SAFE education, click here to view our 7 & 8 Hour SAFE CE options. Our SAFE 7 & 8 hour courses are valid in all 50 states, Puerto Rico, and the Virgin Islands.
The deadline to complete CE is December 31, 2021. However, MLOs in Colorado are prohibited from submitting an application to renew their license if they have not completed CE. Since it may take as long as seven (7) days for a course provider to report a course completion into NMLS, MLOs are strongly encouraged not to wait until the last minute to try to complete CE or they may be prevented from submitting for renewal on time.