Our NMLS Approved Webinars are a great way to knock your CE out in one sitting! They are interactive, high paced and packed with lots of great content that is delivered by an energetic trainer, Uncle Aaron! Our loyal students tell us they would never do their CE another way or with another provider!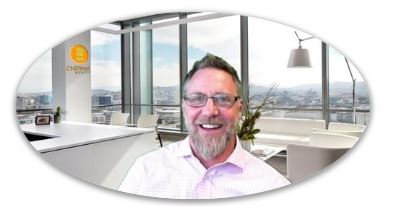 -Aaron Wilson / CEO of My Mortgage Trainer, Inc.
Come join us and upon the successful completion of the course you will meet all of the Federal SAFE 8 CE requirements. Order now as our webinars usually sell out! Our 8-hour CE Webinars always begin at 11AM EST, please choose your preference from the list of available dates below. 
Keep in mind as of June 2022 all participants must have a webcam and show themselves from the shoulders up at all times per new NMLS rules! Students will not be on display to other students for entire show but must be on camera for Instructor or Instructors Proctor to verify attendance. Furthermore, lack of compliance with the video requirement will result in removal from the course with no credit being received.
We look forward to seeing you! Also, keep in mind some states have state specific CE hour requirements, click here to see those states
We also want you to be aware of MMT's Tardiness Policy & Technical Requirements.
The SAFE Act requires students to complete a specific number of hours of instruction on various topics and the NMLS expects course providers to meet the minimum number of hours for which a course is approved. In order to meet these guidelines, set by the SAFE Act and NMLS, My Mortgage Trainer takes the following stance on tardiness. First, webinars are held with a scheduled start and end time. You are expected to log-in to the webinar for the scheduled start time and stay present and engaged in the webinar for the duration of the course. Per NMLS guidelines, if you miss more than 10 minutes of the instruction, we are required to remove you from the course and you will be asked to retake the course from the beginning. Per NMLS guidelines, My Mortgage Trainer will not tolerate any of the following practices:
Allowing student(s) to chronically start a course or to return from breaks late. If you are more than 10 minutes late, plan on taking the next offered course. If you are more than 10 minutes late returning from a break, you will have to restart the course over again.
Allowing a student to begin and/or to return after he/she/they has missed a percentage of a course. If you have to miss any portion of the course because of an emergency or personal reason, you will have to retake the course from the beginning, and will not receive any course credit for the time you did spend in the webinar.
Allowing a student who may have missed a percentage of the course to make-up just the missed portion later. If you miss any portion of the course, you will not be able to make up just the portion you missed. You will have to retake the entire course from the beginning.
Technical Requirements
Students must have an acceptable internet connection and as of June 6, 2022 be visible on camera from at least the shoulders up for the duration of the course instruction. If connection issues occur, the student is expected to proactively communicate issues to the instructor or facilitator immediately. An effort will be made to reconnect the student. If a student is unable to regain connection for a prolonged period (longer than 10 minutes), they must be removed from the class and be rescheduled to another class.
Please note that students must be logged into webinars from a device deemed acceptable by the NMLS. Such devices include desktop computers, laptops, and tablets, if it has all the same compatibilities as a desktop and/or laptop (camera, keyboard, ect.) Cellphones are not an acceptable device.